An Evening with AAdynTech High Output LEDs – Los Angeles
Join AAdynTech for an overview of the LED alternative to HMI lighting. In this presentation, Industry expert Brad Dickson will share real world examples of sports, broadcast, and feature films productions that have switched to these high output LED sources. Examples include but are not limited to NBC for the Sochi Olympics and Feature Films such as Need For Speed. 
Former Senior Lighting Director at Canadian Broadcasting Corporation, Brad Dickson will also cover the physics of light and show techniques to evaluate LED sources that relate to how the camera sees light. Hands on demonstrations will be included for all AAdynTech fixtures.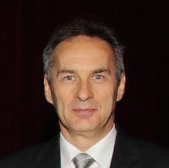 Brad Dickson has worked in the lighting industry for over 37 years at the Canadian Broadcasting Corporation as a lighting console operator, moving light operator, 3D CAD operator, Senior Lighting Director and Technical Instructor at CBC. Brad created the first all LED lit news studio and lit over a dozen studios completely with led fixtures also retrofitted standard studio fixtures to LED sources before manufacturers did this. Upon retiring after 37 years at CBC, he continues to give input to manufacturers on their development of their LED fixtures and introduced LED fixtures as replacement fixtures for HMI fixtures to CBC.
Differences between LED sources and arc sources
Benefits of LEDs in relation to color consistency
CRI and CQS as they relate to camera
Spectral distribution and metering led sources
Matching LEDs to conventional light sources
AAdynTech LEDs working with high frame rates
Control options for the AAdynTech Fixtures DMX Wireless RDM