Digital AC Series: VariCam for the AC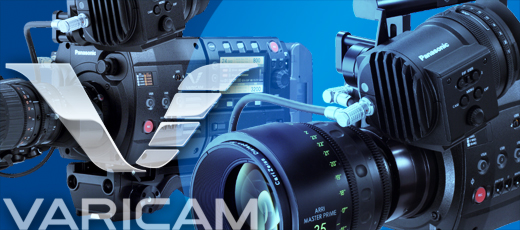 This workshop is designed to be a hands-on class to help you prepare the  VariCam 35 model for production. Covering the various functions of the VariCam camera, you will gain detailed understanding of everything a camera assistant needs to know, including the menu system, camera operation, lens options, and accessories.
Upcoming In-Person Workshop Dates
This workshop is not scheduled at this time.
Location: TBD
Overview of the VariCam 35
Using menus to set frame rates, resolution, shutter angle, off-speed recording and exposure
Clip naming, setting video outputs
Recording to an external recorder
Common accessories
Cabling
Loading firmware
Restoring camera to factory settings
This workshop is designed for camera assistants or anyone who wants to learn how to prepare the VariCam 35 for production.
LA
Ian McCausland is one of AbelCine's Camera Technology Specialists and Trainers. He holds a BA in Film from NYU's Tisch School of the Arts and his credits include the 1999 Black Sabbath concert video The Last Supper and the 2008 Smashing Pumpkins documentary If All Goes Wrong. As one of the original Abel staff members, Ian was integral to the formation of the company's rental department in 1990. In 1997, he reprised his role when he moved out West to launch Abel's Burbank rental department. Follow Ian on Twitter: @IanMcCausland
NY
Dave Kincaid is one of AbelCine's HD Camera Support Technicians. Originally from Albuquerque, New Mexico, he studied Audio & Video at Belmont University in Nashville, Tennesee. With an extensive background in electronics, Dave found his true passion in cameras while working with Canon DSLRs. He joined the team in the NY office earlier this year and in his role, works closely with the sales and rental departments to provide both behind-the-scenes and client-facing support. Follow Dave on Twitter: @dkincaidthetech
Related Workshops
An introduction to the heart of the camera, this three-hour class focuses on all the aspects of a camera sensor and exposure. Learn the tools and techniques for proper exposure, and what to look for when selecting a camera. Topics include sensor types, ISO & Gain, Shutter, Resolutions, Aspect Ratios, White balance, and much more.
Devoted to camera inputs and outputs, this class will familiarize participants with the many types of digital and analog video outputs, along with timecode, genlock, remote control, and audio inputs. Demos of different camera systems will help illustrate other topics such as external recorders, SDI specifics, and multi-camera production.
Designed to familiarize participants with the key components used to build a professional motion picture camera system, this class will cover all aspects of camera support. Topics such as routing of electronics, cable connectors, lens design/functionality, and various accessories will also be discussed.
Building on the foundation of Digital AC 101, this class will give participants hands-on experience with building a camera package according to the needs of production, while taking into consideration criteria such as aspect ratio, frame rates, monitoring and codecs. Different scenarios concerning internal and external recording is will also be explained.