Collaboration Roundtable: Bringing Brands & Creatives Together
Save the date for this free event on Thursday, March 23 — Collaboration Roundtable: Bringing Brands & Creatives Together.
Branded content is more in demand today than ever. Additionally, today's technology offers uncompromised high production value, with small crews and affordable gear. This panel discussion will center on creative topics such as growing industry video trends, creating content for multiple platforms, engaging audiences, and maintaining authenticity while creating effective content. Additionally, the panel will dive into the process of content creation: shooting quickly, working with small crews & lightweight equipment, and keeping within your budget. Multiple and varied perspectives will be included, with representatives from brands and agencies, as well as working DPs and other creatives. The goal is to give an in-depth look at the many decisions that go into creating successful branded content. There will also be ample time for audience Q&A with the panelists.
Schedule
6:30 – 7:00pm
Meet & Greet (food & drink will be served)
7:00 – 8:30pm
Creative Panel Discussion: Creating Evocative Branded Content
Moderated by: David Robin, Educational Business Development Manager (AbelCine) 
 8:30 – 9:00pm
 Audience Q&A
Speakers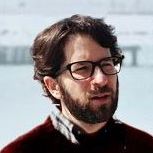 Matthew Kalish is an award-winning storyteller who specializes in the creation of compelling films, commercials, documentaries and social content. Equal parts writer, director, editor and musician his collaborations have spanned the world's top agencies including TBWA/Chiat/Day, Droga 5, Ogilvy, Y&R, m ss ng p eces, Johannes Leonardo, 72 and Sunny & McGarry Bowen. Currently, Matthew works at Google Creative Labs where his work ranges from broadcast spots to everyday moments on YouTube and Instagram. Matthew also is the founder of Momentology Productions, which develops multimedia content and branded experiences for clients such as Nissan, H&M, Pepsi, Samsung, IBM and American Express. He currently lives in Brooklyn with his wife and two sons and is always in search for the next story. www.matthewkalish.com
Chris Palo is an entertainment executive who specializes in content and production development, expansion and launching. With experience in broadcast, over-the-top, internet, advertising, social, medical, financial services, short and long form narrative, he brings a unique insight to each project he takes on. Currently, Chris is the Executive Director of Video for Time Inc. where he was instrumental in the rapid, intelligent expansion of content offerings & production operations for People, Time, Sports Illustrated, Essence, Fortune and other Time Inc. properties. While straddling the line between management and production, Chris produced and directed content for clients including Aflac, General Mills and Waste Management, designed and executed mobile video course delivery for the CFP® and ChFC®, and managed major studio and post-production upgrades for Time Inc., The Wealth Channel and The American College. Educating the next generation is a passion for Chris, who has taught courses and guest lectured for the Cinema & Television department at Drexel University, The Academy of Art University – San Francisco and LeBow College of Business. www.chrispalo.com
Joseph Patel is Vice President of Original and Branded Content at Vevo, where he oversees content strategy and creative for the music platform. Patel joined Vevo in January 2017 after 3 years as VP of Content at The FADER, leading the award-winning publication through international expansion and development of award-winning programming. Patel executive produced a content slate that included documentaries, scripted shorts, music videos, festival live-streams and social videos. He was listed as one of FOLIO Magazine's Top 100 Media Industry Professionals in 2015. Prior to his position with The FADER, Patel was at Vice Media. As both Senior Producer and Head of Production, he produced short- and long-form documentaries, contributed to strategic partnerships for clients, and brought Vice to television for the first time, serving as supervising producer on Vice television franchises for MTV and HBO. He also oversaw the Branded Content department. Joseph spent six years as a senior producer with MTV News & Documentaries where he oversaw daily and weekly news programming. He created the hip-hop documentary franchise, "My Block;" produced A-list artist specials with Kanye West, Jay-Z, Justin Timberlake and others; and led production for the channel's acclaimed Choose or Lose presidential election campaign in 2008. Joseph started his career as a music journalist. www.vevo.com
Dave Saltzman joined m ss ng p eces after several auspicious freelance projects producing for the team. Drawn by the company's imagination, energy, and commitment to extraordinary creative work he created the infrastructure for the company's thriving production and post production departments. With m ss ng p eces Dave has planned and overseen the execution of over 300 commercials, music videos, brand films and VR projects. In 2015 he became a Partner and recently transitioned from serving as Head of Production to Executive Producer. Before joining m ss ng p eces Dave was a freelance line producer and production manager for commercials, films and TV. He has produced or supervised production on eight independent features which have premiered at Sundance, SXSW and Tribeca and dozens of episodes of shows for cable networks like National Geographic Channel and Comedy Central. Inspired by developing smart solutions for challenging productions, Dave has led shoots of all sizes from no budget music videos shot in his apartment to major campaigns shot around the globe. mssngpeces.com
Jeff Lee is AbelCine's National Training Manager. He joined the AbelCine team in 2009 as a Camera Technology Specialist and Trainer. In his current role, he oversees training classes and educational content creation across all three AbelCine offices. He is also a Technical Editor on AbelCine's blog and serves as the lead technologist for AbelCine NY. Additionally, Jeff is an accomplished still photographer who has traveled extensively working on documentary projects. His work has appeared in publications such as Shutterbug and he has been a featured Gawker Artist. His photo blog can be found here. Born and raised in NYC, Jeff Lee attended Rutgers' Mason Gross School of Arts where he concentrated in both photography and filmmaking.
Ford: It is Possible
m ss ng p eces

Silk: Owning It
Time Inc. Studios

Nissan: Something Legendary
Matthew Kalish, Momentology Productions

:60 with Urban Cone
Vevo Original Content